Hydrogen is increasingly being talked about for green transport. We will therefore study this technology, its advantages and shortcomings, and look to the future.
WHAT IS IT?
When we talk about hydrogen vehicles, we may think it is an engine using hydrogen as a fuel or we may simply not know what it is. So let's start by explaining what it is.
There are two ways to use hydrogen to power a vehicle, but in both cases, it must first be separated from the elements with which it is naturally associated. This can be done by steam reforming of natural gas (a fossil fuel) or by electrolysis of water, which requires an input of electricity.
The first way of using hydrogen in transport is more in the past than in the future. It consists of using hydrogen as a fuel in an internal combustion engine in the same way as a diesel or petrol vehicle. Hydrogen can also complement a conventional fuel. However, hydrogen as a fuel seems to have been completely abandoned since the failure of BMW's Hydrogen 7 to perform as expected.
The second way is the one that will develop more and more in the years to come: the fuel cell (FC). This works, like all batteries, through a redox reaction. Here, it is the oxidation of hydrogen coupled with the reduction of oxygen that allows the appearance of an electric current that drives an engine. So when we talk about a hydrogen-powered car, it is finally a car with an electric motor whose electricity is produced by hydrogen stored in a tank.
WHAT ARE THE ADVANTAGES AND DISADVANTAGES OF HYDROGEN?
Hydrogen appears to have a role to play, in particular in limiting the use of conventional fuels such as diesel and oil and thus combating greenhouse gas emissions. However, the main problem with hydrogen today is that 94% of it is produced in France from natural gas, which is a fossil fuel. It therefore emits CO2. However, the production of hydrogen by hydrolysis can reduce this carbon footprint if the electricity used is green, although we will see later in a future article that the production of electricity is in any case a minimum carbon footprint. This is a problem especially since hydrolysis is very energy intensive. Hydrogen vehicles are therefore already locally clean because they only emit water vapour, but the production of hydrogen is more or less carbonaceous.
By changing the way hydrogen is produced, hydrogen fuel cells are therefore a good way to decarbonize the transportation sector, just like electric batteries. The latter are more developed, but hydrogen has certain advantages depending on use. Indeed, hydrogen fuel cells have an energy density of 130 MJ/kg while electric batteries have an energy density of 0.4 MJ/kg (and 45 MJ/kg for diesel). It should therefore be understood that the weight of the cells is much lower than that of the batteries, which allows for greater charging and greater autonomy. This is therefore beneficial especially for trucks making long journeys as we explained in the article on Nikola Motor.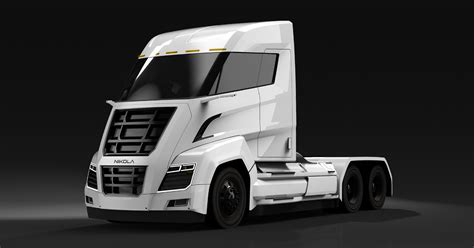 In addition, hydrogen is also very practical because recharging is done in the same way as for diesel or petrol: filling up is done in only 3 minutes, whereas it takes at least 30 minutes at the quick charging stations for batteries.
Today, the main problem limiting the development of hydrogen-powered transport is price. Indeed, today's fuel cell vehicles are very expensive, in particular because of the high prices of these cells, which contain platinum, one of the most expensive metals in existence. This increases the price and also contributes to the extraction of rare metals, which is not good for the environment.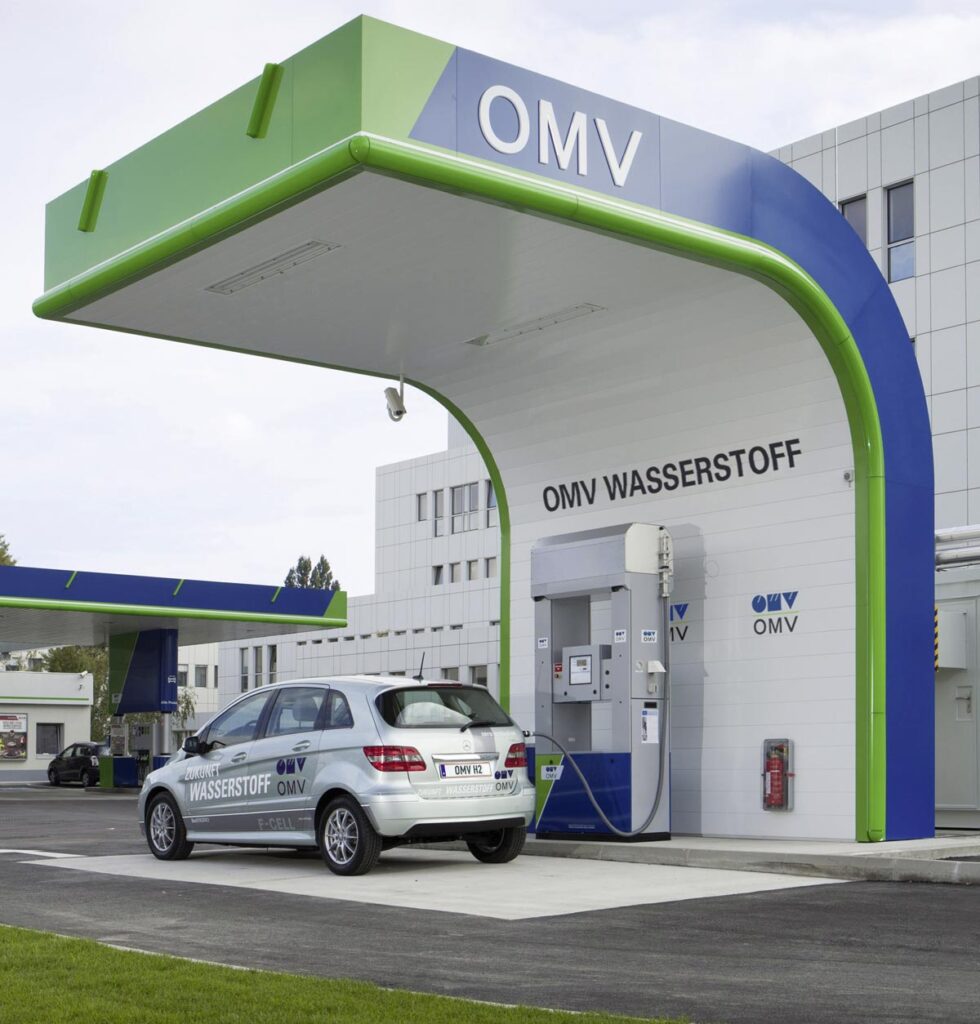 The high price is also due to hydrogen production, transport and stations. As we said earlier, production is very energy-intensive and therefore very expensive, and it is three times more expensive for green hydrogen than for hydrogen produced from natural gas. So that's one black spot, and then there's the issue of vehicle routing and filling. Hydrogen always has to be stored under pressure, so that again is very energy-intensive, especially for transport. Indeed, transport by lorry could cost as much energy as there is ultimately in the hydrogen transported. Another possibility is transport by pipeline, but this also poses problems of cryogenisation and insulation. According to the Shift Project, the main solution would therefore be to produce hydrogen decentrally or even directly at the stations. This would require a very significant cost in addition to that of the stations themselves, which already cost 20 times more than petrol stations.
WHAT FUTURE FOR HYDROGEN?
Today, hydrogen is not very developed in everyday transport, although it is used quite a lot in industry and in the space sector. In 2020, it is estimated that there are just over 11,000 hydrogen vehicles in circulation worldwide, most of which are owned by private fleets. Many manufacturers have tried to enter this market with varying degrees of success. Some buses and trains are also functional, and inaugurations are already planned. What will happen in the future?
As with any technology, in order to make it as operational and competitive as possible, it will require real investment. First of all, this will make it possible to considerably increase the number of hydrogen pumps, because without the infrastructure, interest remains very limited. In addition, experts believe that the efficiency of fuel cells can be further improved, and the investment in research can pay off. Buyers will also need to be convinced that hydrogen is a viable solution.
More and more countries have realized that hydrogen can be a very good solution in transport to decarbonize them, especially in vans, trucks, trains and ships. Indeed, all experts seem to agree that hydrogen will be developed mainly in these sectors because of its advantages over batteries. Joseph Beretta, the president of Avere-France (Association for the Development of Electric Mobility) explains this: "For substantial autonomy on trucks, heavy batteries would have to be installed, which would reduce the carrying capacity. As for commercial vehicles, they have a high service rate and must be recharged often and quickly, which is inconceivable with a battery-powered vehicle". Investments are therefore multiplying.
The first country that wants to be at the centre of this revolution is Germany. Indeed, the Minister of the Economy has announced that he will invest 9 billion euros in this sector to develop production, the distribution network and research. The country wants to become the number 1 in the sector, and thus green transport. China and Japan are also investing massively and are planning fleets of one million and 200,000 vehicles respectively by 2030, while increasing the number of hydrogen stations.
France also invests, even if it seems much lower than Germany (100 million euros per year). The president of the Aphypac (French Association for Hydrogen and Fuel Cells) calls on the state to invest because he believes it is necessary. However, Fabio Ferrari, CEO of Symbio, a company owned by Michelin and Faurecia that wants to become a leader in the hydrogen industry, believes that the French company will be able to make the investments. In particular, he is counting on technology to stay ahead of the Chinese. Work on hydrogen also seems likely to develop on a European Union scale in the coming months.
HYDROGEN: A MAJOR CHALLENGE FOR THE FUTURE
So we have seen that investments are flourishing everywhere, and competition will be tough for this new "fuel". Hydrogen is going to take off in the coming years thanks to these investments, so we are going to find out how it will develop. We remind you that its advantages will surely lead it to be mainly used in commercial vehicles, trucks, buses, trains and ships, even if research is continuing to envisage a future in aeronautics as well (an area where electricity will have difficulty in playing an important role). Investments will be aimed at reducing the cost of this technology and its carbon emissions, which are, for the moment, its two main shortcomings.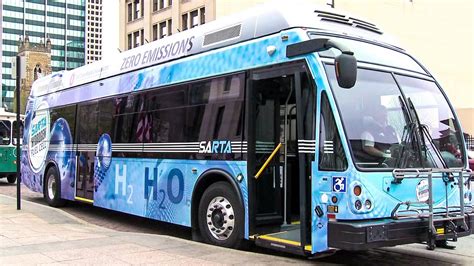 Sources :
https://www.connaissancedesenergies.org/fiche-pedagogique/hydrogene-dans-les-transports#notes
https://theshiftproject.org/wp-content/uploads/2020/02/2020-02-04_%C3%89tude-de-limpact-carbone-de-loffre-de-v%C3%A9hicules_V1.pdf
https://www.lefigaro.fr/conjoncture/2017/12/14/20002-20171214ARTFIG00160-l-hydrogene-est-il-vraiment-l-energie-du-futur.php
https://www.rtl.fr/actu/debats-societe/l-hydrogene-cette-nouvelle-technologie-qui-suscite-espoirs-et-inquietudes-7800669183
https://www.h2-mobile.fr/actus/etude-le-developpement-mobilite-hydrogene-accelere-france/
https://www.lesechos.fr/thema/mobilites-innovations/lhydrogene-concentre-les-espoirs-et-les-investissements-1028136
https://www.lefigaro.fr/flash-eco/l-allemagne-ambitionne-de-devenir-numero-1-mondial-dans-l-hydrogene-20200610