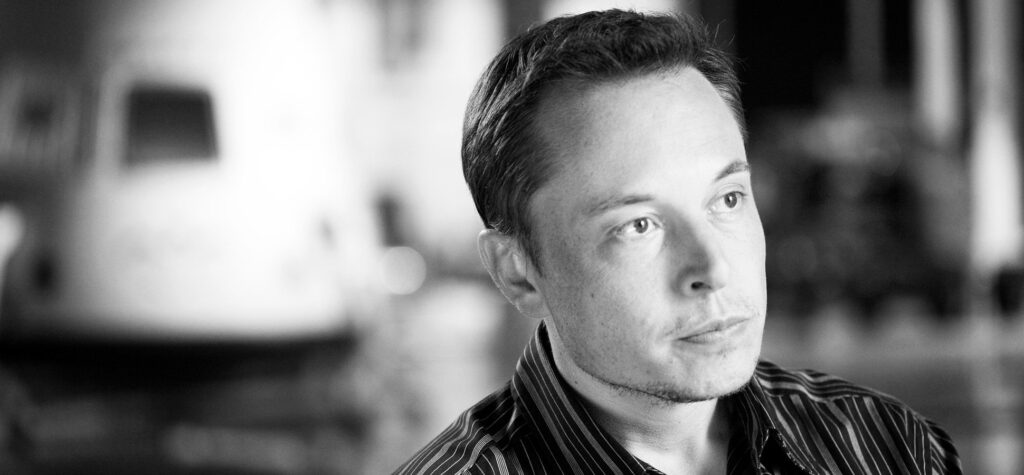 Elon Musk = Tony Stark in real life ?
It's a strong implied title, would Elon Musk be a billionaire American playboy, visionary and engineering genius? Some people will tell you he is, and they'll prove it to you.
Playboy? Elon was married three times and had five kids.
American? Although he has been an American citizen since 2002, Mr. Musk was born on June 28, 1971 in Pretoria, South Africa, and spent a large part of his childhood in that country (until 1988).
Billionaire? Although his salary from Tesla Motors in 2014 was only one symbolic dollar, he nevertheless has an estimated fortune of US$13.5 billion, ranking him 100th in the world (http://www.forbes.com/profile/elon-musk/).
Visionary ? The first two companies that made Elon Musk rich are companies in the publishing of software and services based on the Internet, a technology that was unheard of at the time. One of those two companies is called PayPal and was sold to eBay for $1.5 billion.
Engineer ? More or less, he does not have an engineering degree, but he had started a PhD in energy physics, a higher education than that of an engineer.
Elon Musk Mk. I (Elon Musk Mark One) : Blastar (1982)
Elon Musk is a rather precocious inventor, in the sense that his first achievement dates back to when he was twelve years old. After discovering computer programming at the age of 10 on a Commodore VIC-20 , he sold his first video game two years later to PC and Office Technology magazine for US$500. Named Blastar, a web version developed in HTML5 is available for those who want to rub it in (for the bad math guys, this game dates back to 1982 anyway).
Like Tony Stark, this first achievement was a great revelation for him, and so he left South Africa to immigrate to Canada and then to the United States.
Elon Musk Mk. II : Zip2 (1995)
As with our iron man, the second achievement was what made a great turning point in his life. With the help of his brother, Kimbal, and $28,000 from their engineer father, Errol Musk, he founded Zip2, a publisher of online content publishing software for corporate information. It was after Compaq and AltaVista bought this software in 1999 that the Musk brothers obtained $307 million in cash and 12% of Zip2's titles, which at the time was $34 million. Barely 28 years old, this sale brought Elon $22 million, a good basis to move on to its next achievement.
Elon Musk Mk. III : X.com =>PayPal (1999)
With $10 million, Elon co-founded X.com, an online banking service in March 1999. A year later, X.com acquires the famous online payment site PayPal. The purchase of PayPal by eBay in 2002 provided Elon Musk with the modest sum of $165 million.
Elon Musk Mk. IV : SpaceX (2002)
In 2002, with the help of 100 million euros and at the age of only 31, Elon Musk then founded the third company Space Exploration Technologies Corporation, alias SpaceX, of which he is still the managing director. Having always been interested in space, the objective was to reduce the costs of operating and launching spacecraft. Recently, in order to further reduce costs, SpaceX has been trying to recover rocket launchers for reuse. If they succeed, SpaceX could become very competitive in space launches, and this could bring in even more money for our engineering contractor.
More info on SpaceX : https://fr.wikipedia.org/wiki/SpaceX
Elon Musk Mk. V : Tesla Motors (2004)
We all know Elon Musk for his role in the development of Tesla Motors, which produced the Roadster and then the Model S, but do you know that he wasn't the creator?
Indeed, Tesla Motors was founded in 2003 by Martin Eberhard and Marc Tarpenning, and Elon Musk will only acquire a stake in the company in 2004. During the financial crisis of 2008, Elon Musk, who believes strongly in the future products of Tesla Motors like other shareholders, supports the company and becomes the managing director. From that point on, you know the history of Tesla Motors, as a number of our readers are owners of one of Tesla's cars.
For those who want to know more, visit the Tesla Mag article about Tesla Motors: https://www.tesla-mag.com/en/en/tesla-motors/.
Elon Musk Mk. VI : SolarCity (2006)
Founded by brothers Peter and Lyndon Rive, SolarCity, you could tell me that this leading company in the development of residential solar energy since 2007 has nothing to do with Elon Musk. Well in addition to their interest in clean energy, the founders are nothing more than cousins of Elon Musk. He supported them, certainly financially, in the early days of the company, and he became the chairman of the board.
For more information about this company based in San Mateo, California, you can also visit their website: or wikipedia: Please note that SolarCity would already be using Tesla PowerWalls before the public announcement. This means that, thanks to the flaw or the six-degree separation theory, it is possible to benefit from financial and technical advantages for rapid development.
Elon Musk Mk. VII : Hyperloop (2013)
His last invention dates back to July 2013, when he unveiled the alpha version of his very high-speed train project. According to his calculations, this supersonic train, which operates by magnetic induction in a vacuum tube, would cost ten times less to build than the Californian TGV project. Only, between Tesla, SpaceX and SolarCity, our dear Elon Musk does not have time to deal with this project, but he will help anyone who decides to build a prototype of the Hyperloop. Thus, several start-ups have been created to hope one day to see this train "run". This is the case of Hyperloop Transportation Technologies, which relies on an army of volunteers. Amateurs, students, but also and above all hyper-specialized engineers from Boeing, Airbus and NASA who are working on the technical feasibility of this train. They do not receive a salary, but stock options. Dirk Ahlborn, CEO of Hyperloop Transportation Technologies was in Paris on Friday 26th June to present his vision at the Hellow Tomorrow conference.

EM Mk. VIII : ??? (20??)
To this day, we do not know what Elon Musk's next invention will be. Maybe a super armor that will allow him to protect the world from evil people, or that will allow him to go to Mars. A video, which supports this theory, shows him in the presence of Tony Stark, during a Monaco Grand Prix in 2009: https://youtu.be/YcOVHoi1p40?t=1m36s
To stay informed of the next news, subscribe to the newsletter and visit the forum.
Sources
https://en.wikipedia.org/wiki/Elon_Musk
https://fr.wikipedia.org/wiki/Elon_Musk
http://ichbiah.online.fr/extraits/rebelles-numeriques/elon-musk.htm
http://www.01net.com/editorial/659042/hyperloop-le-train-supersonique-relierait-toutes-les-villes-du-monde/