We now move on to a car that counts in the French electric landscape: the Hyundai Kona SUV.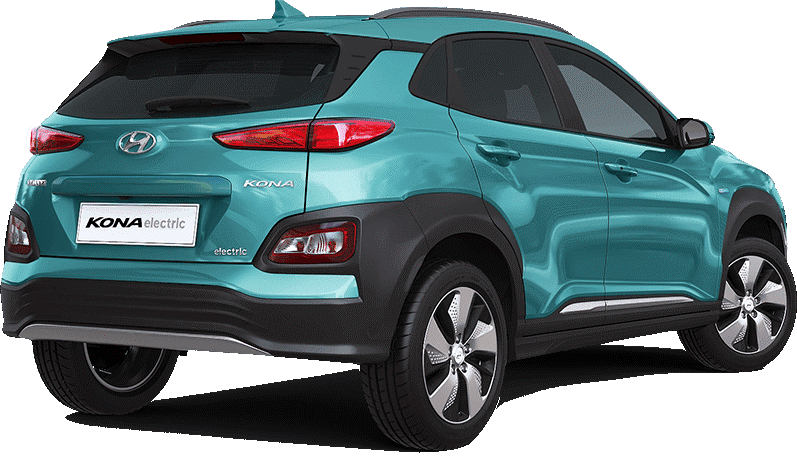 A CHOICE OF TWO ENGINE/BATTERY COMBINATIONS FOR THE HYUNDAI KONA
When buying an SUV, the customer can choose between two very different models. They can opt for a basic model with a 39kWh battery, which is much lower than what the competitors offer with a 50kWh battery. This will be accompanied by a 100kW (136hp) engine. The range will then be only 289km. It is therefore clear that the brand, with this model, targets very particular needs.
The other possibility is a 64kWh battery with a 150kW (204hp) motor. This model is then much more powerful and durable than most other electric cars to date. Indeed, the maximum speed is then 167 km/h with an increase to 100 km/h in 7.6s and its range is 449 km WLTP, about 100 km more than the Peugeot e-208 and the DS SUV.
DIFFERENT VERSIONS TO SATISFY EVERYONE
The customer will then have to continue to make choices, choosing between the 3 versions available for sale. Depending on the version, the driver will be able to enjoy more or less driving comfort, as with the head-up display, intelligent adaptive cruise control, blind spot detector, etc. All versions, however, will be pleased to have LED lights that adapt to their environment for better visibility at night, and a melodious sound to warn pedestrians of their arrival.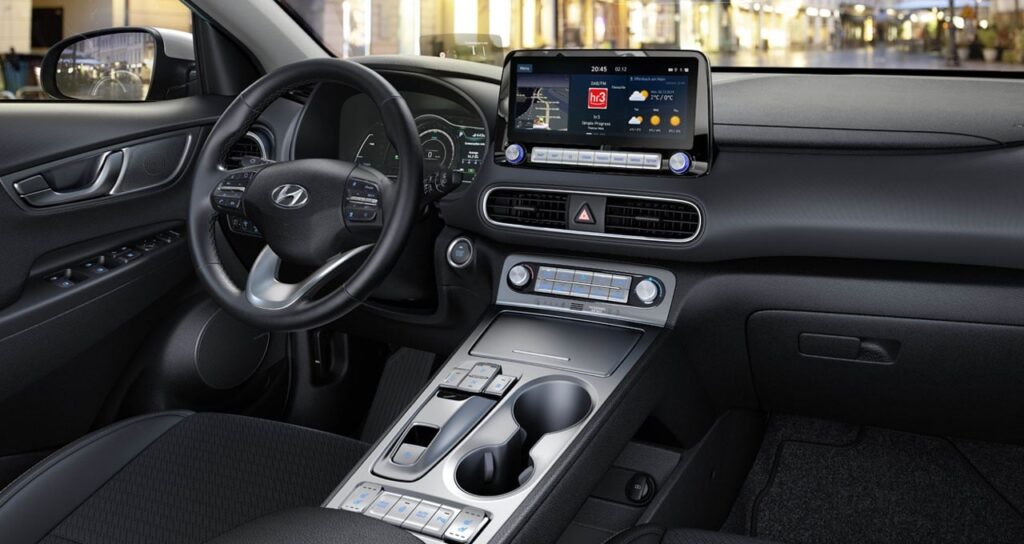 HYUNDAI KONA RECHARGE
With these two different batteries, Hyundai's SUV also has different recharging times and, like all electric vehicles, different recharging options.
It will be possible with the type 2 cable supplied with the car to recharge it directly on an ordinary wall socket but you will then have to wait until 19 or 31 o'clock. The other easy solution is to get a 7.2 kW charging station or to go to the public charging stations which, using the type 2 cable, will be able to recharge the basic battery in 6h10 and the 64kWh battery in 9h35. These charging times are in line with the standards of other similar vehicles. It will also be possible to connect to the quick charge terminals using the Mode 3 connector, and the charge will be slower than for these rivals because of the power limit of 74kW. It will then take 54 minutes on a 100kW terminal and up to 75 minutes for the 64kWh battery on a 50kW terminal.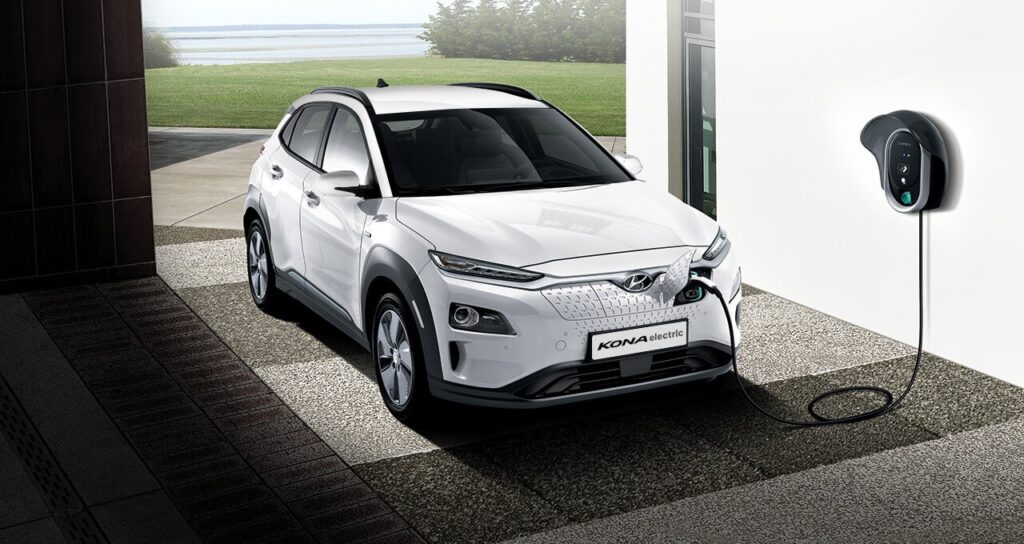 CAN THE HYUNDAI KONA SEDUCE?
The Hyundai Kona stands out from the crowd with different capabilities. Indeed, its shorter battery life can be enough for many users and makes it cheaper. As for the 64kWh battery, it allows customers to go farther, even if this is limited by a fast charge that is slower than the others. This version also makes for a much more powerful vehicle than most electric vehicles, except Tesla's which are nevertheless more expensive.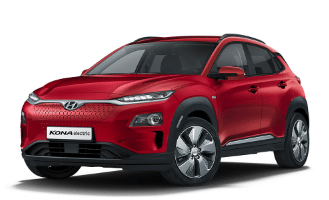 The Hyundai Kona which has prices ranging from 34900 euros for the version without options and a battery of 39kWh to 46400 euros for a more sporty and autonomous version has therefore enough to attract customers. Indeed, the car has different characteristics from the others, and can therefore stand out for buyers whose needs do not meet the standards.
The Hyundai Kona electric in a nutshell
A range of 289 or 449 km depending on the model.
A price starting at 34900 euros.
Recharging in 6h10 or 9h35 at home and in 54 minutes on the 100 kW fast charging stations.
Use for fairly short or longer daily trips with the more autonomous version.